HOST YOUR SPECIAL EVENT AT IVY HILL GOLF CLUB
Pool & Pickleball
Relax by our clubhouse's luxurious pool after a long day on the course. An annual family pool membership allows you and your entire family to cool off during the summer heat. While the pool is available to subscribing members only, Ivy Hill's pickleball courts are available to members and non-members alike. Pickleball is a sport similar to tennis, played with paddles and volleys over a net. Ivy Hill boasts six full-size pickleball courts that are available to all, year round.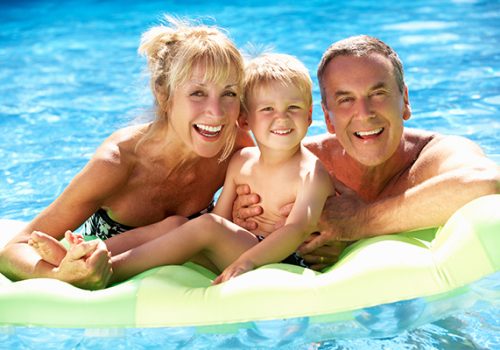 Stay Refreshed All Summer Long
Our refreshing and relaxing pool is the best way to beat the summer heat and stay cool. Adults and kids alike may cool off by the shining blue water as you watch the sun set over the rolling greens of Ivy Hill. Pool membership is not included in the standard membership package, and thus requires a separate annual membership. Pool memberships may be purchased individually, or for the entire family in our special Family Package. Click below to learn more about pool memberships.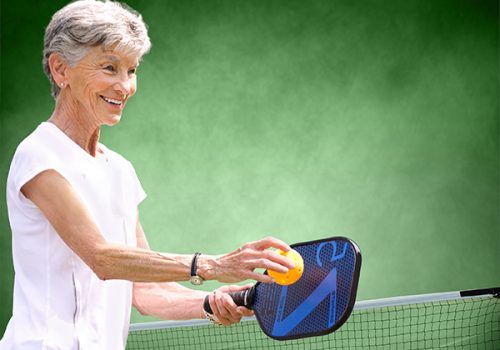 Hit the Courts for Some Fun
Whether you are a member of Ivy Hill Golf Club, or simply a frequent golfer, our pickleball courts are available for use! Pickleball is a game similar to tennis in which you use paddles to volley a small plastic ball over a central net. Pickleball is relaxing, but has just enough competitive edge to keep you on your toes. Whether you are a child or a senior, pickleball fun for all ages. Click below to explore the rules of pickleball.
Clubhouse & Pro Shop
Ivy Hill Golf Club's newly renovated clubhouse contains a relaxing lounge, an expansive Pro Shop, and our refreshing bar and café. The bar and café serves cold drinks and artisan sandwiches daily, delivered fresh to your table after a long round of golf. Our expansive Pro Shop offers everything a golfer could need, and is staffed by Eddie Moran, our in-house PGA Head Gold Professional.
Ivy Hill Golf Club accommodates not only golfers and club members, but also weddings and other special events and celebrations. Our spacious Pavilion at Ivy Hill provides enough room for around one hundred guests. This elegant space may be rented out for parties, anniversaries, retirements, weddings, birthdays, or any other meaningful celebrations.
Keep Up to Date with Us on Social Media
To see all of our latest news, like our page on Facebook! We will keep you posted with upcoming events, the latest improvements to the club, and highlights of all that happens here at Ivy. Be sure to follow us so you do not miss out!
Course Membership
All the options you need to make the most of Ivy Hill
Individual
Our standard membership package for one adult. Includes all membership benefits. Must be between the ages of 18 and 54.
Couple
This joint membership for couples includes all membership benefits for two individuals at a discounted cost. Both individuals must present proof of a shared residence or address.
Junior
This discounted membership is for individuals age 17 and under. Includes all membership benefits.
Senior
This discounted membership package is offered to those age 55 and over. Includes all membership benefits.